Small stand, quick turnaround, big impact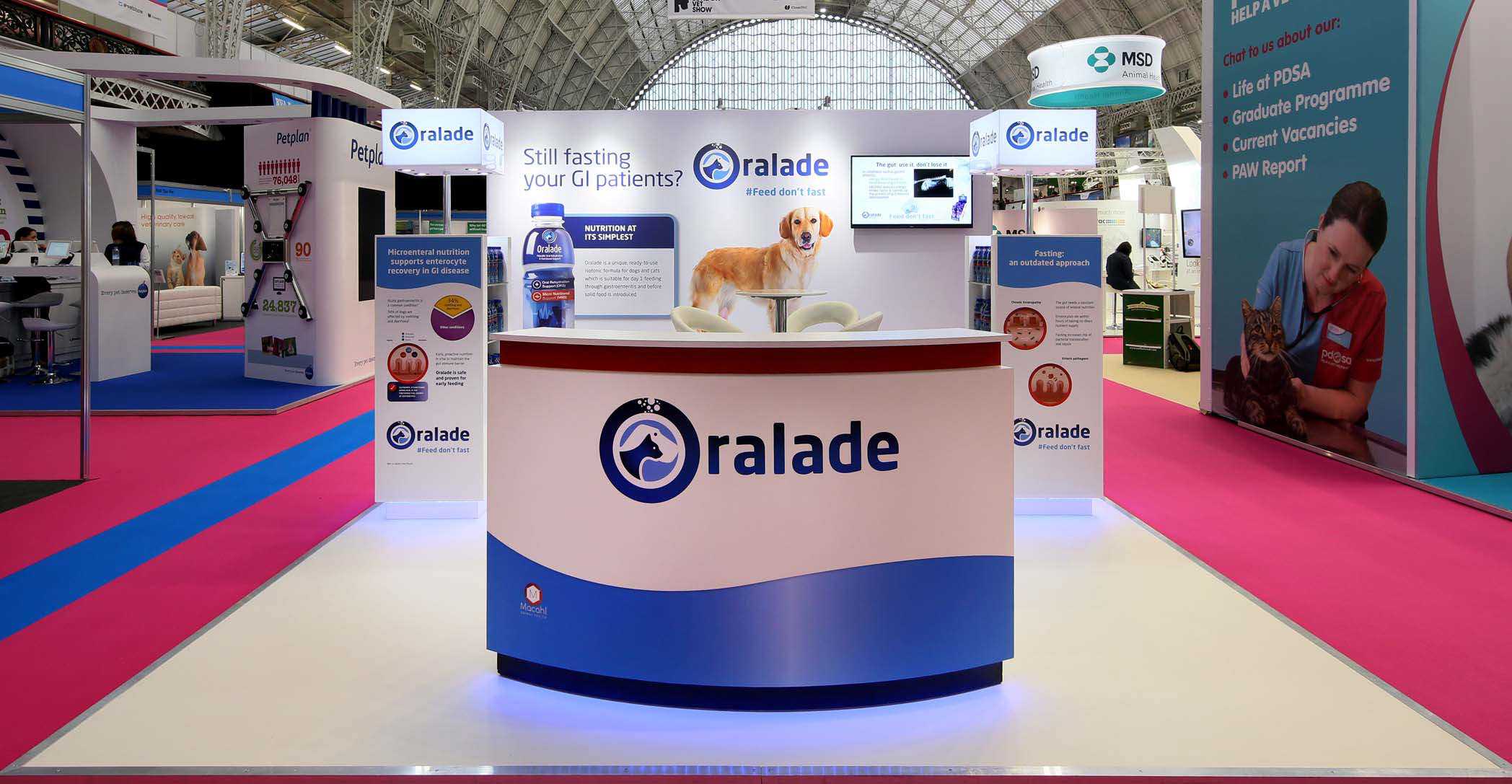 A recommendation from one of our customers, we received the enquiry for this stand less than four weeks before the opening of the show.
We quickly established the needs of Macahl Animal Health for the promotion of their product, Oralade and prepared an initial stand plan, concept visuals and a full specification with costs, within 72 hours.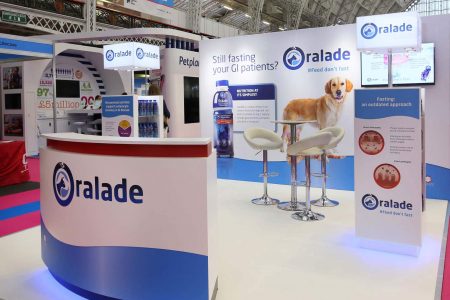 Following a small amount of design "fine tuning" we were ready to start construction of the stand prior to install, within the week.
Back wall graphics were printed as a one piece, full height, full width wall wrap.
A great looking little stand, elements of which have now been used at subsequent events, keeping overall costs down and planning time to a minimum.
Contact us today to find out how we'll make your events life in the UK, the rest of Europe or in the US easier.