Award winning combination of design and execution
Crowd screening, crowd tracking (via a security control room) and a response demonstrator representing sports stadium and transport hub scenarios with role players and real time demonstrations, brought together three separate security functions into one immersive experience.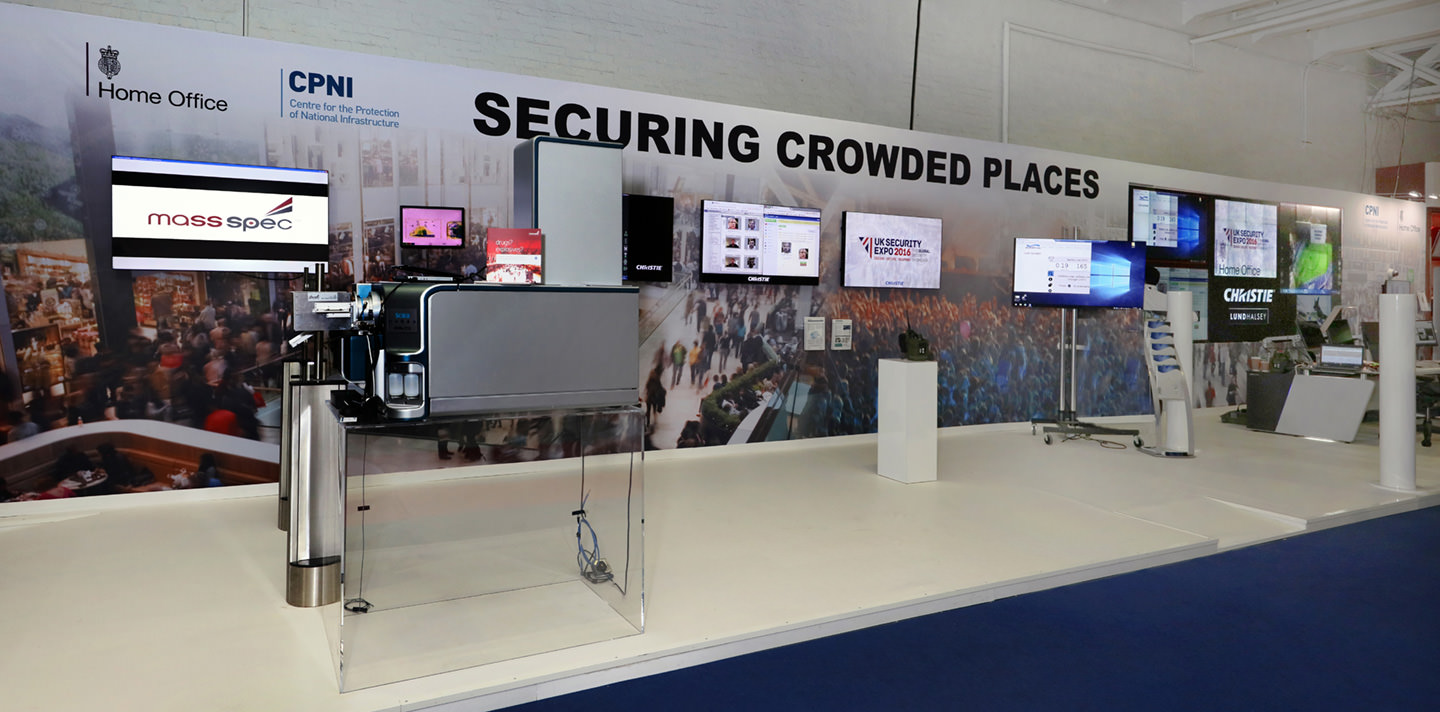 This coalition of over twenty international security and technology companies enabled visitors from all over the world to experience first hand and in real time, the cutting edge technologies and systems that secure our crowded places.
With only a one day build, the installation of numerous items of highly complex technical equipment and the interconnectivity of the three security demonstration spaces via both wireless and cabled connections was meticulously planned to ensure a smooth and trouble free completion of the demonstrator.
Bringing all of our industry expertise to the fore and working within tight time constraints, we made every element of the demonstrator deliver powerful visual impact and provide the best possible environments for the effective communication of fully integrated crowded places security scenarios.
The result was a show highlight, hailed as a great success by all who took part.
Click here for more information and to see the entry for the "Best Event Feature" award.
Contact us  today to find out how we'll give you an easier events life in the UK, the rest of Europe or in the US.