New look stand for Argonon
A client of ten years at the MIP markets in Cannes, Argonon asked us to create a new stand for them for the shows held each year during April and October.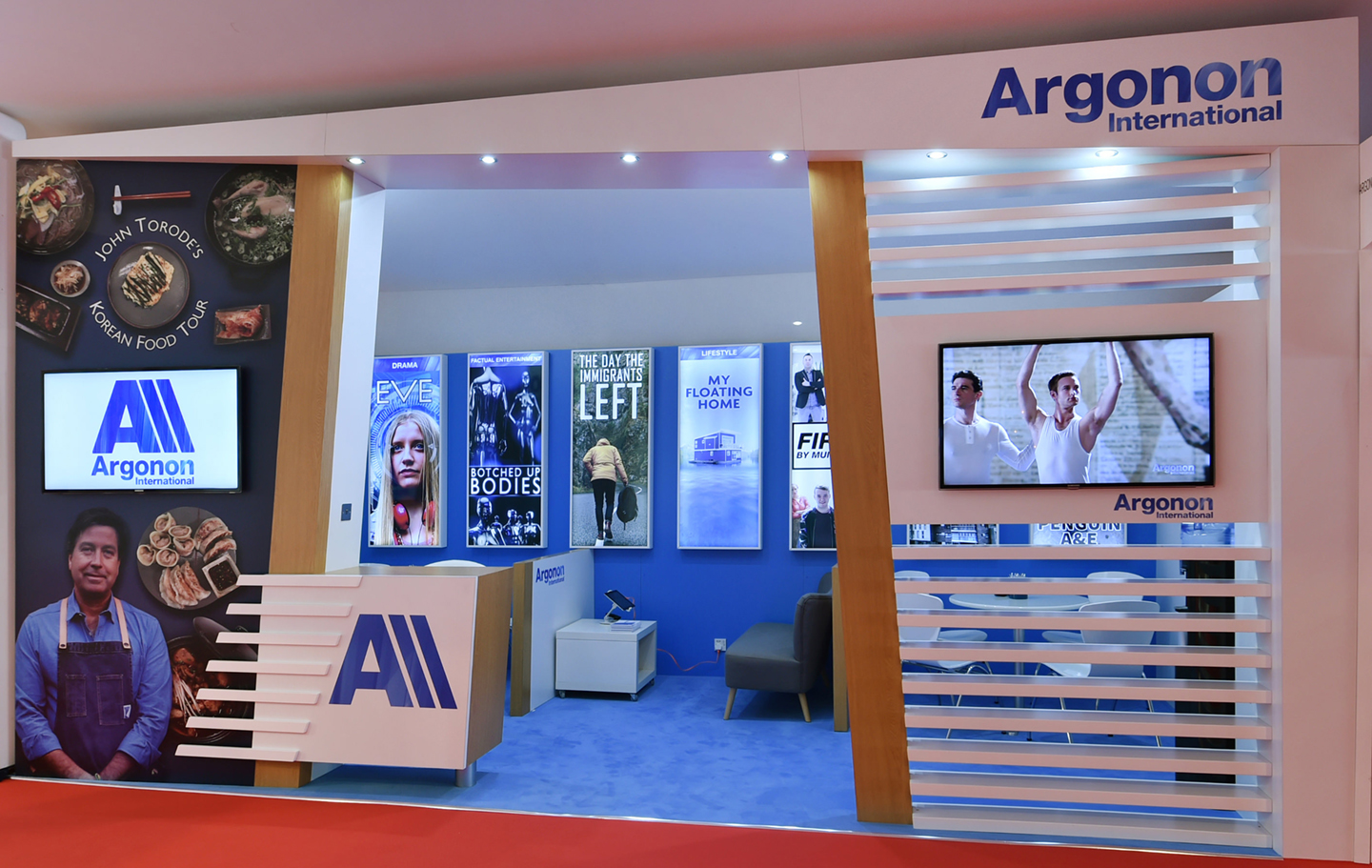 In a departure from their usual open fronted stands of the past, the desire was to make more space available within the existing stand space and to create more intimate and private meeting spaces than had been possible at previous markets.
This new stand did just that for Argonon.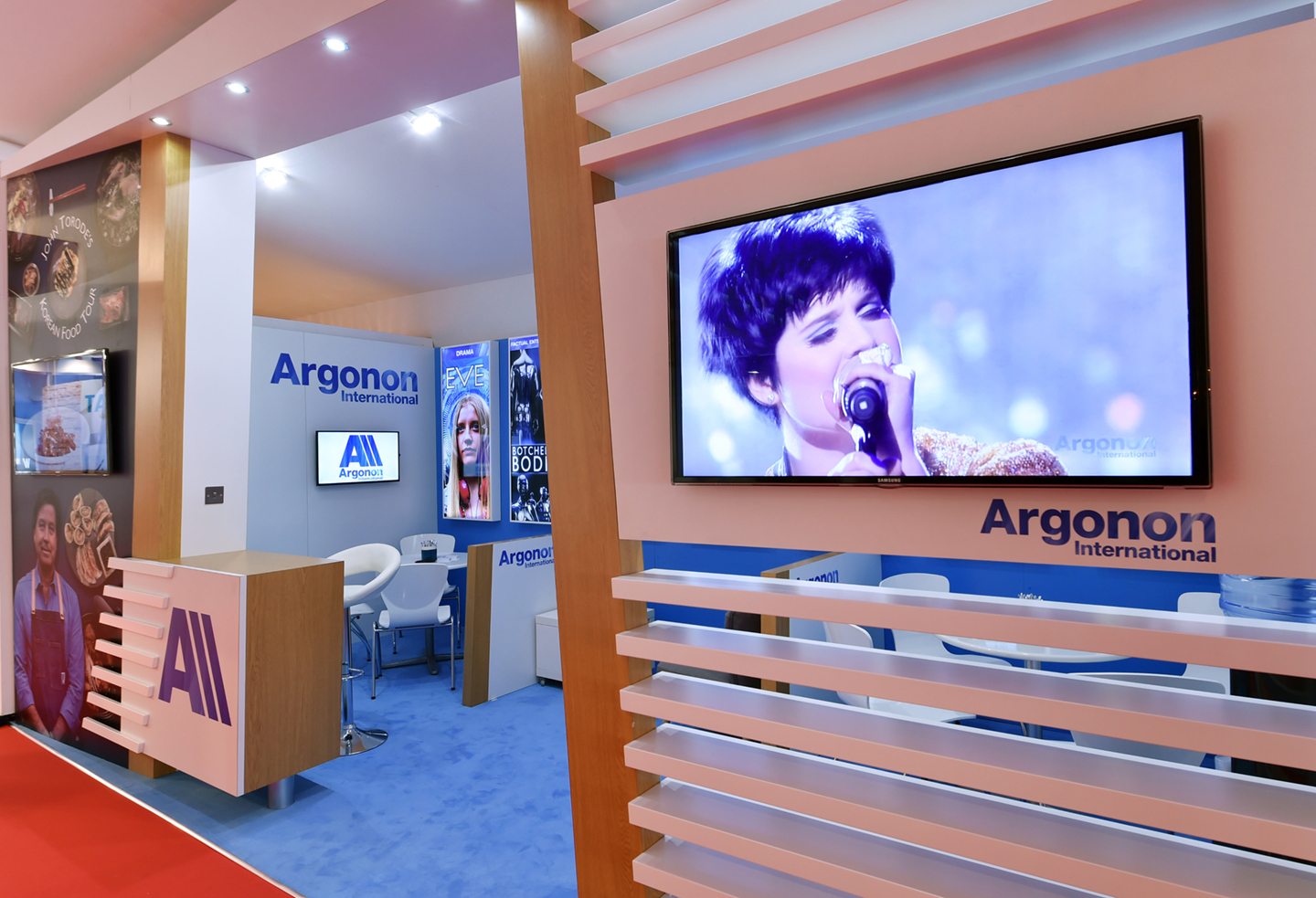 Programme show reels on wall mount screens within the stand space were accessed via a menu system allowing visitors to quickly access genres and programmes of particular interest. Two looped show reels to the front featured one specific and one mix of general show reels.
Static light box graphics to the rear wall maximised the use of limited space to present and promote the offerings from Argonon.
Contact us today to find out how we'll give you an easier events life in the UK, the rest of Europe or in the US.