Another great stand for BMM at ICE
A new graphics format and highly targeted messaging was key in the re-design of the new BMM stand.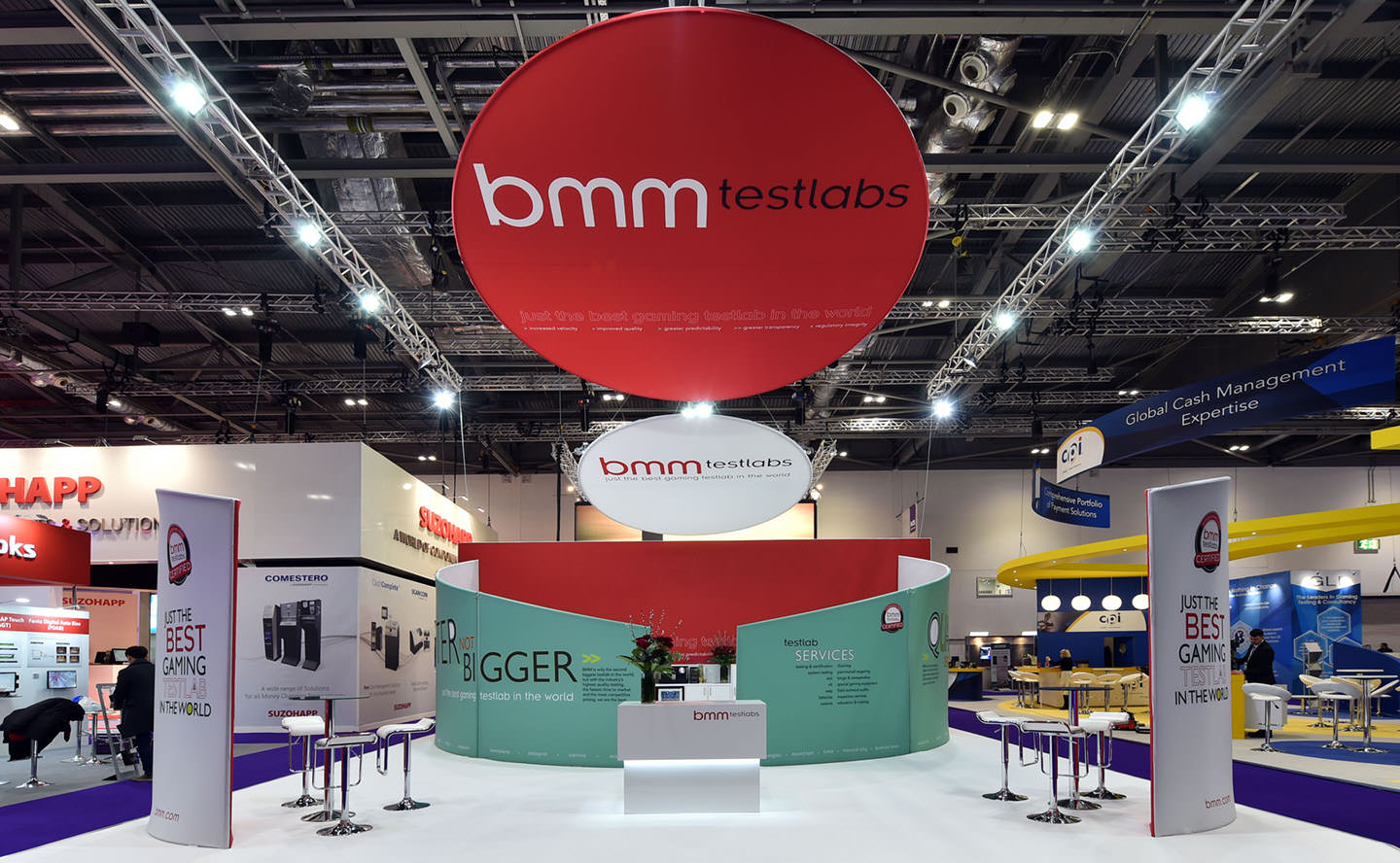 Focussed on the desire to get to know their customers and prospective customers better, the new BMM stands are focussed on hospitality and providing the meeting space to put people at ease.
Lightweight, reusable and efficient
Designed around stretch fabric printed graphics on a lightweight, bespoke but modular metal framework system for ease of installation and flexibility, the design allows for many different layout options without expensive modification costs.
The system adapts easily to suit spaces of 10'x20' and 20'x50' in the US over 100 sq metres in the UK.
Break down modular metalwork, foldable, reusable fabric graphics all mean reduced shipping and drayage costs and trouble free installations without the look of a typical "system based" stand.
A unique and individual appearance, big impact and flexibility of layout means the new BMM stand is effective, efficient and easy to manage for both Worth and BMM alike.
Contact us  today to find out how we'll give you an easier events life in the UK, the rest of Europe or in the US.