Abstract concepts brought to life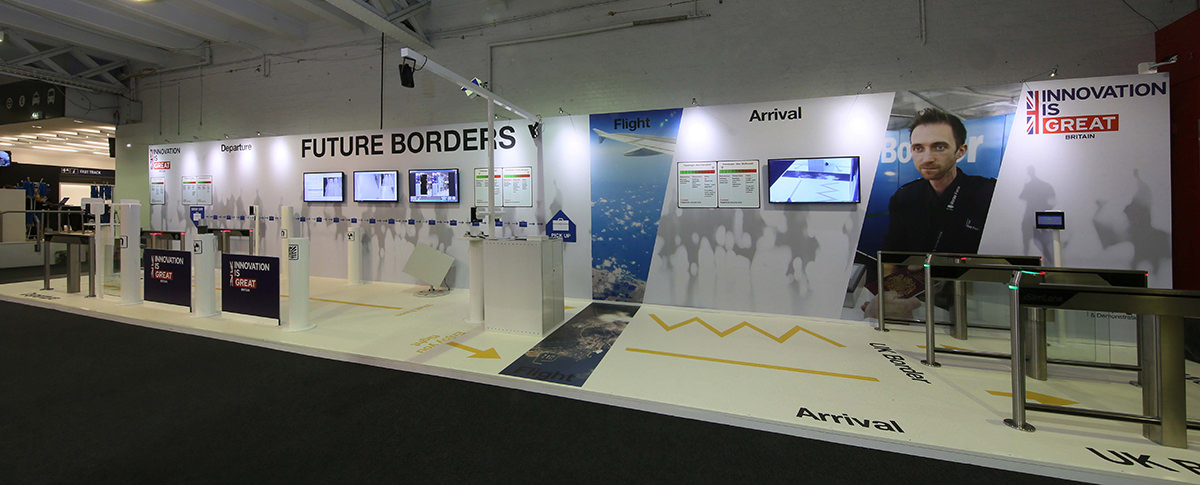 The Future Borders Experience at Transec 2015 was a security industry first, designed and built by Worth Events.
The Future Borders Experience enabled visitors from all over the world to see first hand, the level of expertise and knowledge within the UK border security industry. The Experience brought together many different security elements to create fully joined up security solutions, showcasing ways in which travellers can be made safer and transport assets more secure.
Abstract concepts brought to life
We brought this prestigious project to a successful conclusion from initial design brief to show opening in less than six weeks.
Working closely with the client from one or two very basic initial ideas, we developed a design that easily and clearly communicated complex abstract ideas and concepts. Bringing all of our industry expertise to the fore and working within tight budgetary constraints, we made every element of the stand work hard to be effective and to deliver real impact and value for money.
The result was a show highlight, hailed as a great success by all who took part.
Contact us today if you would like any further information about this particular project or to find out how we will make your events more effective.