Excellence in Las Vegas!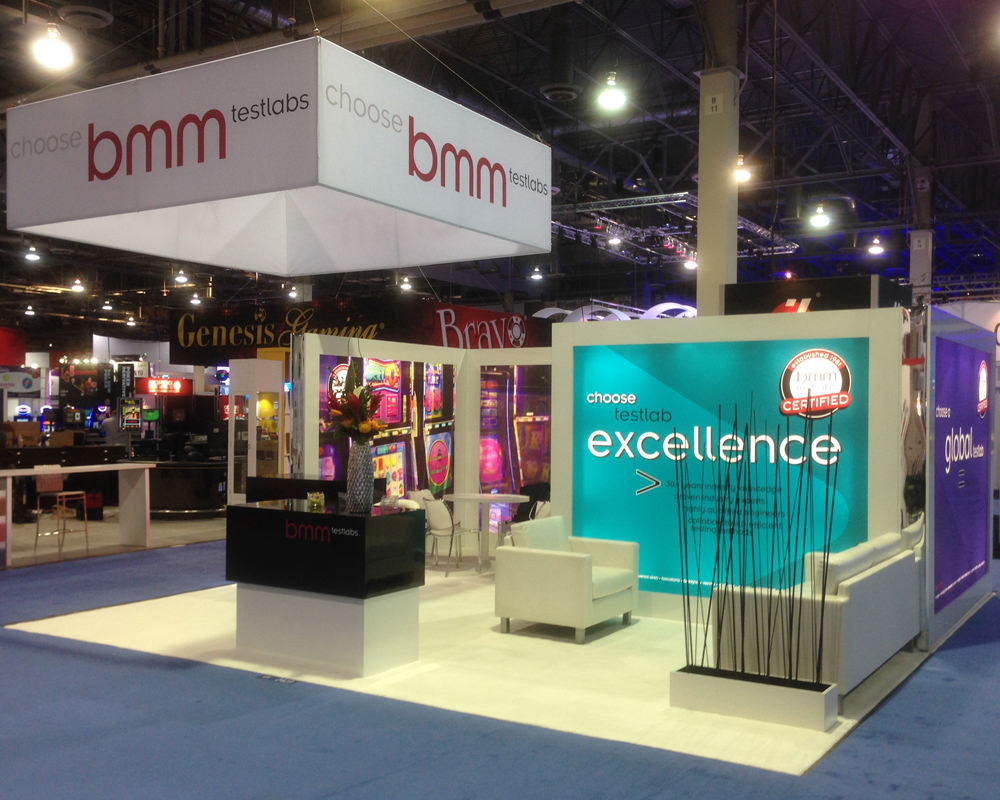 BMM testlabs chose to work with us again at the 2014 Global Gaming Show in Las Vegas. This was the fifth stand we have produced in collaboration with BMM at leading gaming industry events, in both the UK and the US.
Size isn't everything
Although a relatively small stand, measuring 20'x20′ (6mx6m), we approached the design of the space with a big stand mentality in order to achieve maximum impact for BMM at this event.
The stand included two semi private meeting areas, reception, open lounge space, eight 2.4m x2.4m back-lit graphics, overhead branding and all still with plenty of room for the most important part of any event – the visitors!
Appropriate design – making it work
Making an island site work efficiently is a challenge. There will always be a main focal point, yet the stand still has to work from all approaches.
Back-lit and overhead graphics are clearly seen through 360 degrees. Sight lines into the stand from all directions with controlled access at the front, we provided an attractive and effective platform for BMM to promote their business.
Contact us today if you would like any further information about this particular project or to find out how we will make your events more effective.