It's all about the brand!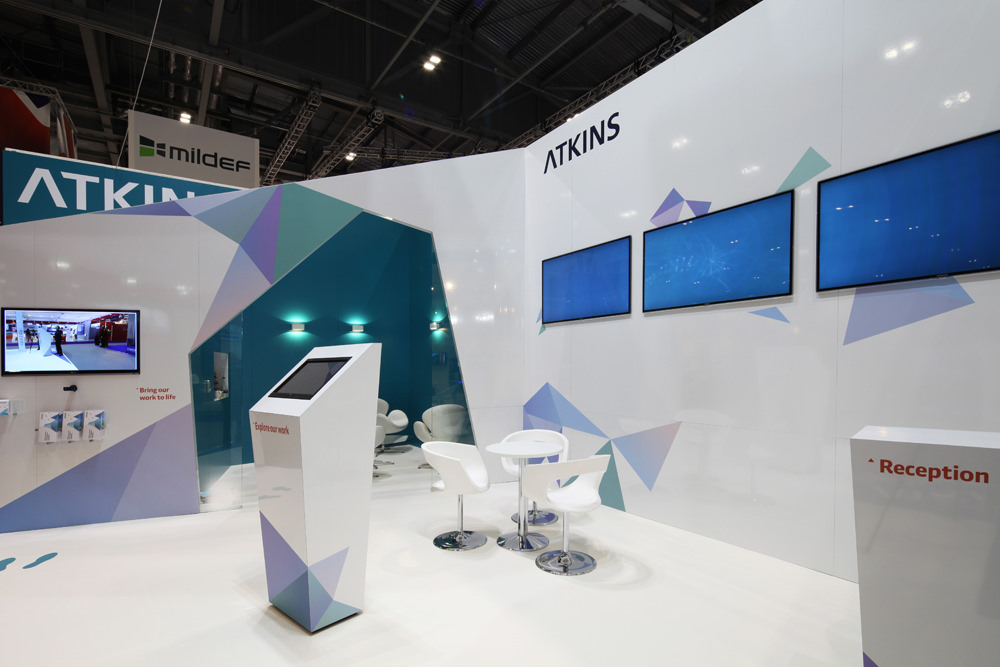 Atkins, one of the world's most respected design, engineering and project management consultancies, chose to work with Worth again this year at the DSEI 2015 event in London, to showcase the new Atkins brand.
Technology led interaction
Touch screen presentations, technology led information supply and visitor data capture were at the heart of this striking stand design for Atkins.
Augmented reality, looped video and interactive touch screens allowed Atkins guests to view and receive product information in real time via email and at the same time provide visitor data capture for effective and targeted follow up.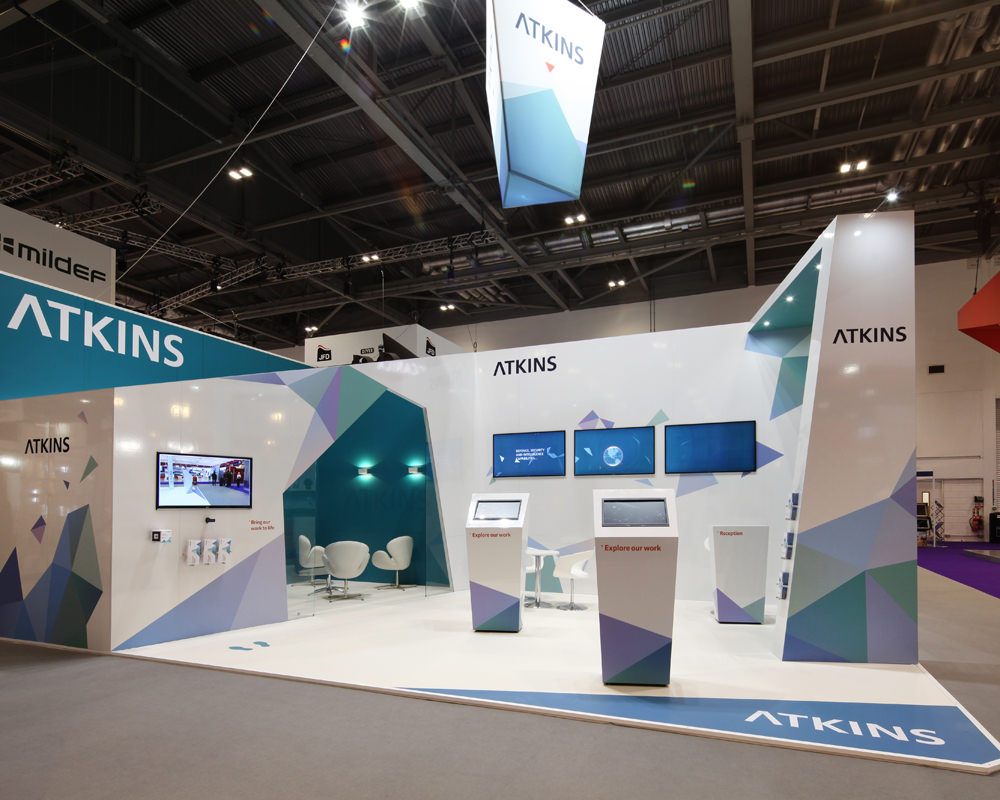 Effective brand application
Application of the visual brand across the stand at floor level and via an 8 metre high rotating internally illuminated hanging sign gave maximum exposure of the brand from all directions across the venue.
A relaxed and approachable clean white open space allowed Atkins to engage their audience effectively. More intimate levels of discussion took place in a small semi private meeting area.
Contact us today if you would like any further information about this particular project or to find out how we will make your events more effective.