A True Classic!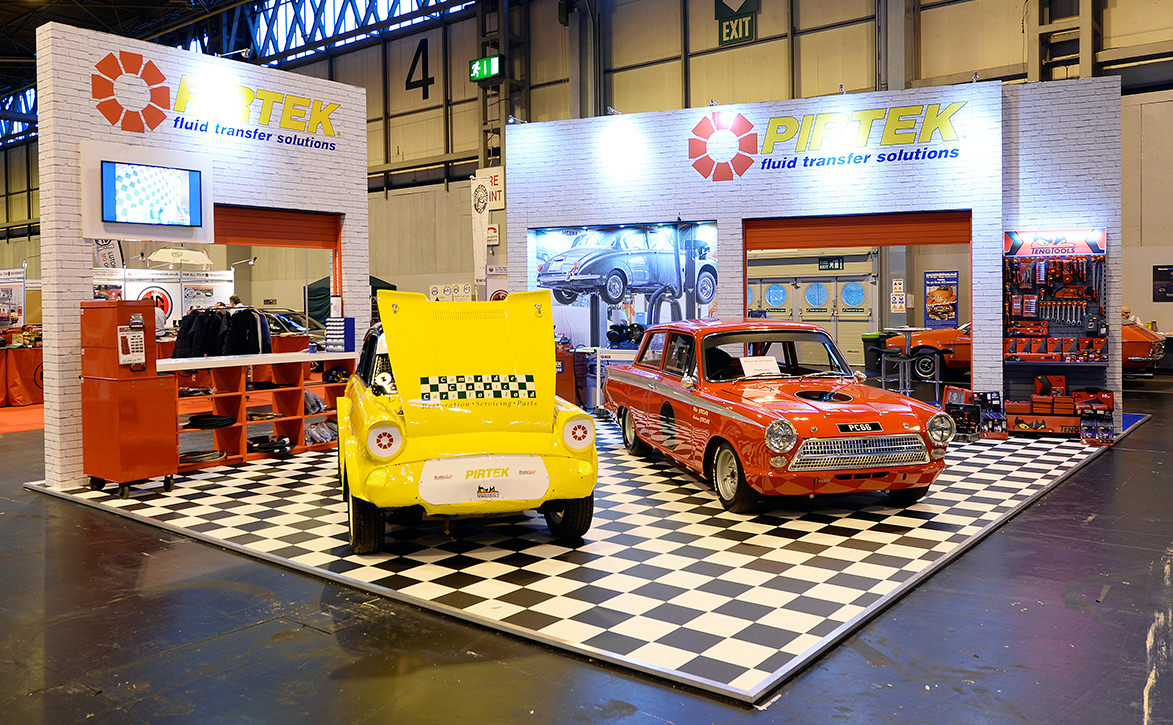 Pirtek chose the Classic Motor Show in Birmingham to engage with a new and growing market sector.
Invaluable Products
Universally accepted by many of the world's leading manufacturers as being synonymous with quality, Pirtek now provide hydraulic hoses, fittings and tools to the fast growing Classic Car Market.
This show was used to showcase hydraulic hose kits, tools and equipment invaluable to any serious classic car renovation company or individual.
A stand of two halves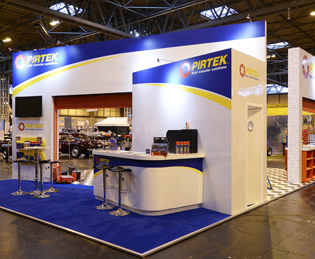 We were tasked to create an attractive and relevant environment that would appeal to classic car enthusiasts as well as providing a space to engage with potential classic car industry clients.
The result was an inviting and fun "workshop" with painted white brickwork, specialist vehicles, hose crimping tool demonstration and displays of tools and fittings.
The rear of the stand offered additional product displays, hospitality and an opportunity to meets face to face with potential customers.
Contact us today if you would like any further information about this particular project or to find out how we will make your events more effective.