New client, new stand
Smith & Nephew selected Worth Events as their stand design and build partner for their new stand at the WOUNDS event held in Harrogate, UK.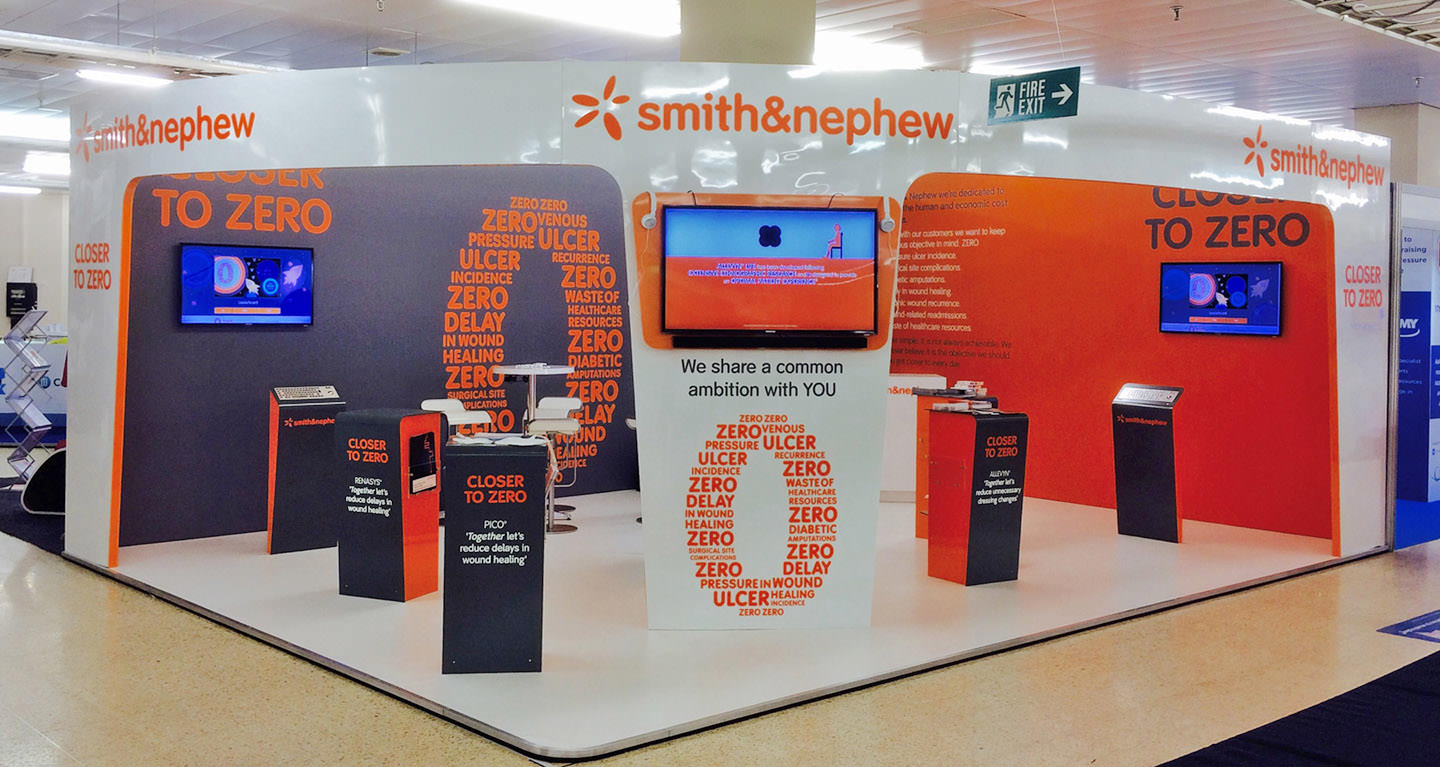 Their selection was made on the basis of an imaginative use of space (concealment of a large venue column was a major concern), the design of specific elements to be reusable and the cost effectiveness of the overall scheme for this and subsequent events.
Incorporating the "CLOSER TO ZERO" theme across the stand ensured all messaging was clear, concise and in line with all other marketing activities.
Individual product displays and two game stations served not only as a fun and relevant draw for visitors onto the stand but also as valuable data capture tools to enable effective and targeted follow up after the event.
The freestanding metalwork and laminate display and keyboard stations provide the flexibility to be able to use these elements at future events of any size, gaining maximum benefit from event budgets.
Contact us  today to find out how we'll give you an easier events life in the UK, the rest of Europe or in the US.