Service, Quality & Expertise at ICE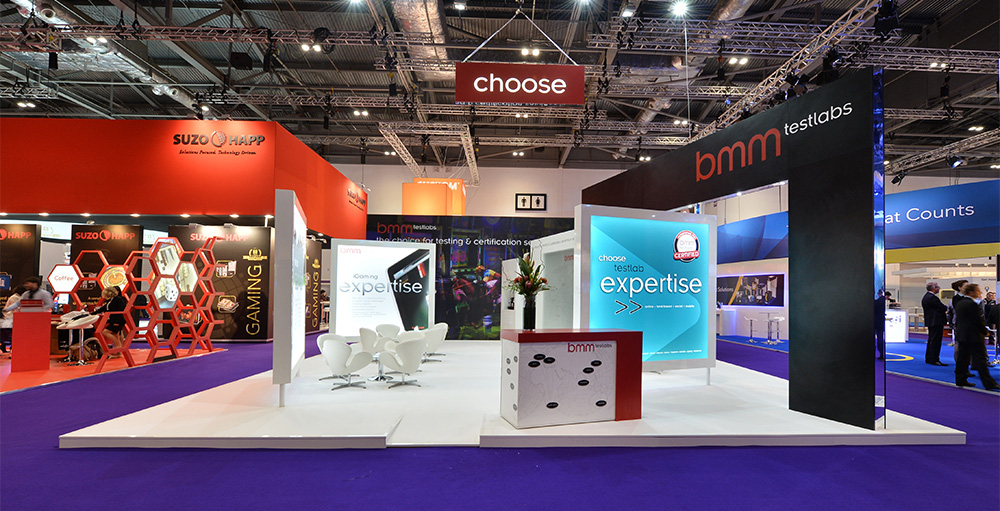 This stand at ICE in London during February 2015 was the sixth in a series of events produced for BMM Testlabs. Other stands for BMM have included previous ICE events in London and G2E in Las Vegas and NIGA in San Diego.
A continuing theme
Working with BMM on stands of between 36 and 90sqm, our approach in all cases has been to use simple, bold graphics, structures and layouts to communicate the BMM brand.
The simplicity of the design language used for the graphics designed by TenWest Creative, the layout and stand structures designed and built byWorth, delivers the BMM Testlabs brand and message with great visual impact and effectiveness.
Know your audience
Because BMM are all about people we create relaxed and informal meeting areas throughout the stand space.
Small comfortable seating clusters, each variable in size give flexibility to the entire space and create an unpressurised environment for BMM to meet their existing and potential customers.
Free fresh coffee is available to all BMM guests!
Contact us today if you would like any further information about this particular project or to find out how we will make your events more effective.